An estimated 3 billion people around the world are confined indoors to slow the spread of the new Novel Corona virus.
But as a result, people have increased their use of social networking websites such as Facebook, WhatsApp and Instagram.
Facebook said in a blog, 'During an emergency we're doing everything we can to make our apps faster, more stable and dependable, increasing the use of specific events in our services such as the Olympics or the start of a new year. However, this is occasional and we have plenty of time to prepare, but due to Code 19 the usage rate is not optimized and we are almost experiencing new records. '
Twitter has seen similar growth and its subscriber base has grown from 15 million to over 16 million in the first quarter.
Read Also:Facebook has introduced new tools to enhance live streaming
Now Microsoft has reported that its use of video chat and calling app Skype has also increased the record.
According to the company, 40 million people are using Skype daily and that number is 70% higher than last month,
According to the company, Skype to Skype calls have increased by 220% while the number of subscribers has increased by over 20 million in the last 6 months.
Microsoft Vice President Yusuf Mehdi said staying in touch with his loved ones was never as important as it is now.
He said that with the recently introduced feature in Skype, MattNow has facilitated video meetings on people's web browsers, without requiring other people to sign up or download software.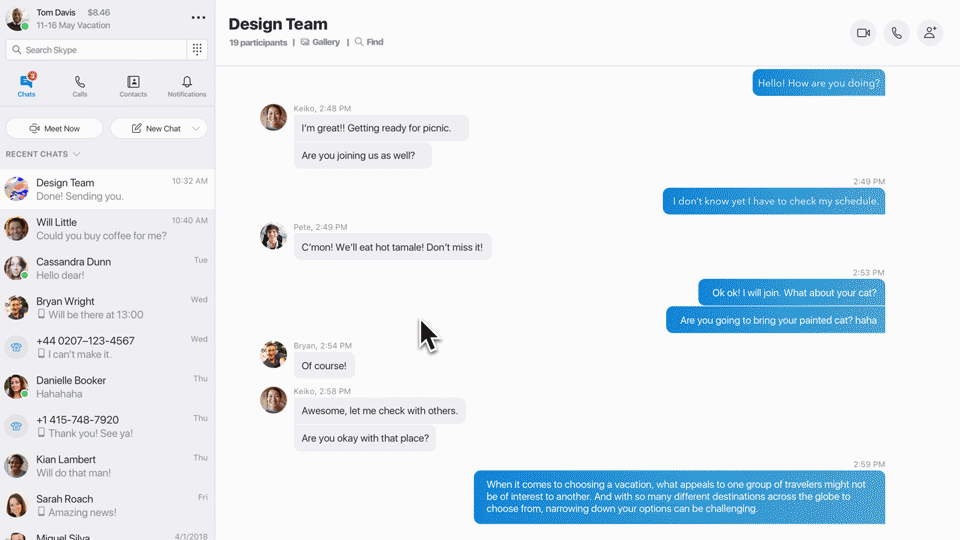 The Corona virus epidemic has also increased the use of video chat apps like Zoom, WhatsApp and Apple's FaceTime.
During the outbreak worldwide, Internet access from millions of people limited to homes has increased, with most working from home, while others are using it as a way to connect with their loved ones.
In addition, the use of streaming services has increased so that people can spend time.
Read Also:Facebook Announced to limit Forward Messages in Fb Messenger
In this regard, YouTube has announced that the default resolution of videos worldwide will be low and will be followed for a month.
A Google spokeswoman said that we would work with governments and network operators around the world to minimize pressure on the Internet in this situation.
Earlier, Netflix also reduced streaming quality in Europe by 25%, while Apple and Amazon did so in Europe.
Netflix has done so in several countries, including Pakistan.