In India, where people are being restricted to homes due to the Corona virus, Prime Minister Narendra Modi in India has declared more than one billion population to lock down for 21 days.
While the general public of India is following the government's decision, Bollywood stars are also giving fans a message of being confined to their homes.
Bollywood actor Rithik Roshan also prefers social distance because of the Corona virus. He also revealed that his ex-wife Suzanne Khan is currently living with her at home due to the Corona virus. ۔
According to Rathik Roshan, Suzanne Khan left her home for the sake of her two sons and moved them temporarily for which she is also grateful.
Read Also:Corona virus-infected woman died, 1078 victims in country
The Bollywood actor shared a picture of his house on his Instagram account which also featured Suzanne Khan.
The actor wrote on this post, "It was unbelievable for me to think that I would stay away from my children at a time when lockdowns were being carried out in the country. It is a pleasure to see that people are coming closer to each other at that time." Are '.
Rithik Roshan further wrote, 'This picture is from my former wife Suzanne, who happily left her home and is here temporarily so that our children will not be separated from either of us at this time'.
Thanking his former wife, Rithik Roshan wrote, "Thank you for understanding and supporting me on this journey of training children."
Read Also:New scientific findings on the effects of the Corona virus and hot weather have emerged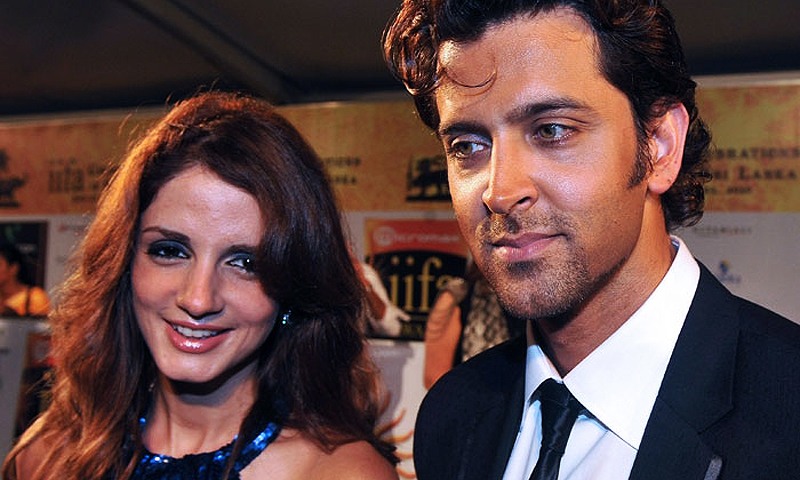 It may be recalled that in 2000, Rithik Roshan decided to turn four-year friendship with Suzanne Khan into a relationship, they both have two sons.
They both divorced in 2013, at which time Ruthke Roshan said Suzanne had decided to end the 17-year relationship and split up. It's a tough time for both families and I appeal to the media and the public. That he respects our privacy at this time.
Read Also:The whole world will ask God for forgiveness at one time,Hameema Malik
It was only years after the divorce that such news had started to come out that the two had consulted and that they would remarry soon, though they both declared these rumors to be baseless.