Usually women give birth to twins, but it is rarely heard and seen that a woman has 2 uteruses.But a 28-year-old British woman has been found to have not only two uteruses but also twins in each of her uteruses.
Yes, the British newspaper The Guardian quoted another British newspaper in its report as saying that Kelly Fairhurst, a 28-year-old married woman from County Essex in the British state of England, has been revealed to have two pity.
According to the report, when Kelly Fairhurst arrived at the hospital for a scan, the doctors told her that she had two uteruses and that each had twins in her womb.
The woman is already the mother of two children; Photo: The Sun.
Kelly Fairhurst is 12 weeks pregnant and has been described by doctors as one in 50 million, because doctors say such a miracle can happen to one in every 50 million women.
Kelly Fairhurst, referring to having two uteruses in herself, said that in the past she had been told by doctors that she also had an incomplete uterus.
According to the woman, a few years ago, doctors told her that the scan showed that the woman had two layers of the lower part of the vagina, which suggests that they also have an incomplete uterus.
According to Kelly Fairhurst, they first have 4-year-old and 3-year-old children, and when they had their second child, they were told by doctors that the scan showed that they also had an incomplete uterus.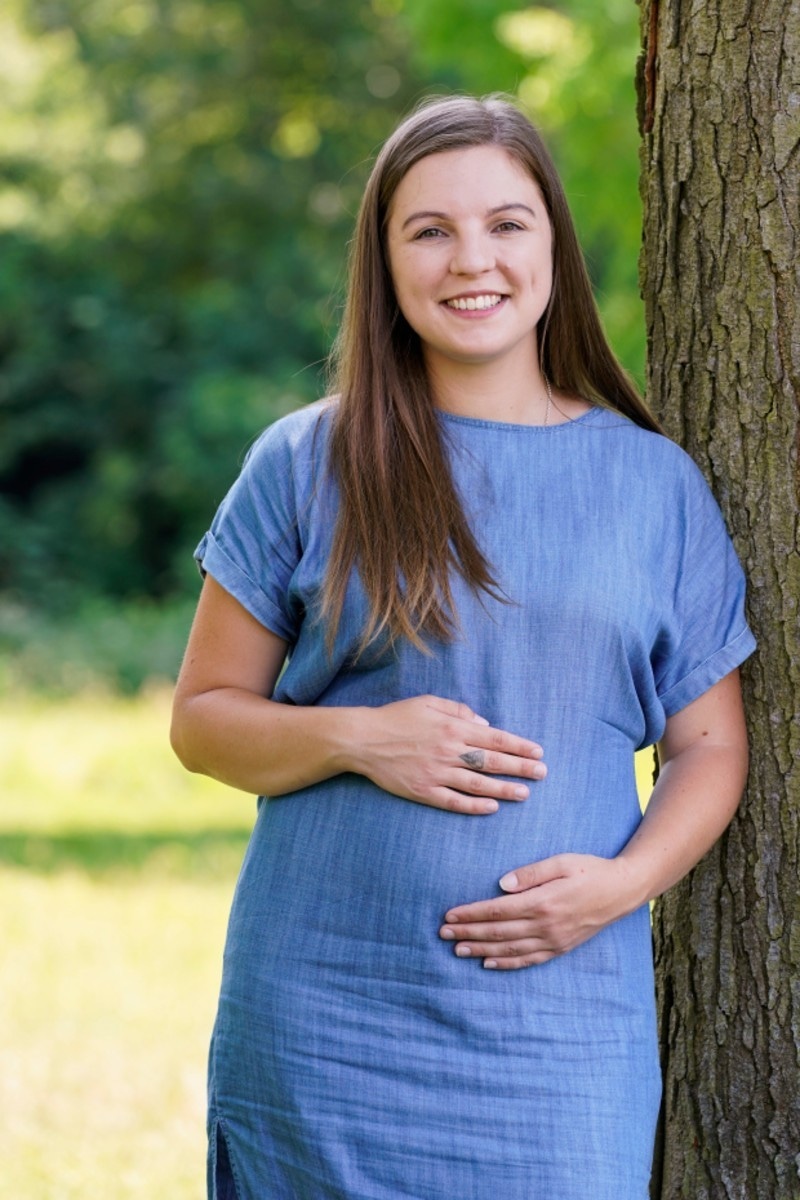 It has already been said that I have an incomplete uterus inside me, lady: Photo: The Sun.
And now, three years later, when she is pregnant again, a check-up has revealed that she has two uteruses and twins.
Dr Asma Khalil, a specialist at St George's Hospital London, said the woman would have to have a caesarean section at the time of childbirth.
Asma Khalil said that changes occur in the uterus of women during pregnancy and women have no idea about it.
According to Asma Khalil, the woman is in the early days of pregnancy and the eggs and sperm in her womb may be back and forth, but according to the information so far, she has twins in both wombs.
Every woman has twins in her womb; photo: The Sun.