NEW YORK: Apple's anticipated iPhone iPhone 9, the leading technology company, has price come out.
According to the technology monitoring website revealed that the price and introduction date of the iPhone 9 has been revealed, the company has decided that the launch ceremony will not be held in view of Corona.
According to reports so far, the iPhone 9 was supposed to be launched on March 31, but the company has delayed the date for Karuna and will now launch on April 15, while worldwide shipments will start by the end of this month. ۔
Read Also:Introduces the world's first 7-camera phone
Mobile industry analysts say Apple's new phone will be available for sale worldwide by April 22.
There is also the possibility that history may be further expanded in view of lockdowns in various countries around the world to prevent the Corona virus as mobile markets are closed worldwide.
Read Also:Xiaomi Introduces the most powerful phones in the Redmi series
According to analyst Ming Chi Koi, the iPhone 9 will be cheaper than Apple's other phones, with a potential price of $ 399, which is around 65,000 rupees in Pakistani currency.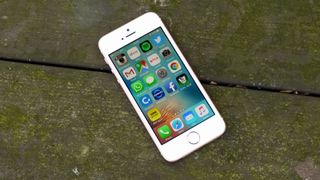 According to reports so far regarding the features of the mobile phone, the display of the iPhone 9 will be 4.7 inches while it will also include Face ID, fingerprint scanner.
No date has been confirmed or denied by the company regarding the introduction of the mobile phone or the pricing